16 Jun

Dad lessons from Eddie Garcia, Nards Jimenez & John Gokongwei, Jr.

Excerpt: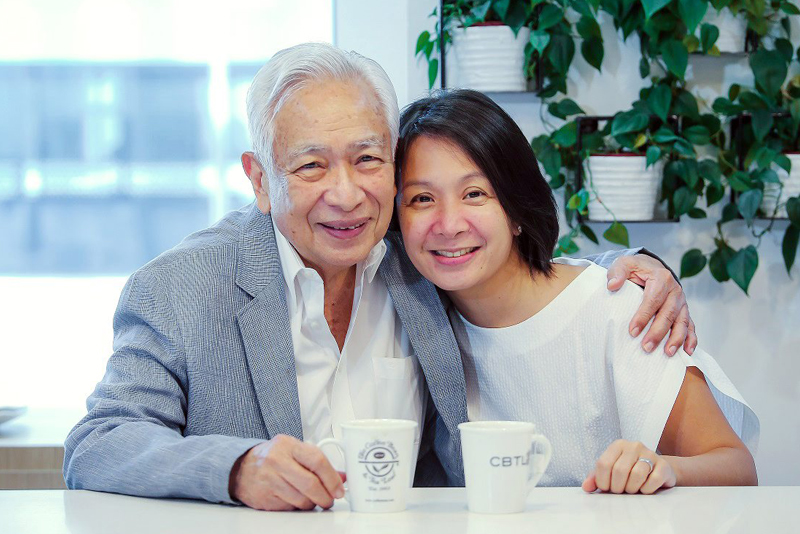 Nards Jimenez taught kids hard work, business, art & faith
The 87-year-old real estate businessman, GMA Network, Inc. part-owner and Pangasinan's 60-hectare Dasoland Adventure Park founder Menardo "Nards" Jimenez is an exemplary father to four children: PLDT senior vice president Menardo "Butch" Jimenez, Jr., GMA Network's Executive Committee vice chairman Joel G. Jimenez, Majent Group of Companies CEO Laura Jimenez Westfall and youngest child Carmen Jimenez Ong, founder and CEO of Menarco Development Corp. which constructed the 32-story Menarco Tower in BGC, Taguig City as the Philippines' first and only WELL Gold-registered building in Southeast Asia.
At an exclusive interview with the close father and daughter, I asked if she's the favorite child, being the youngest daughter. Carmen smiled and replied: "All of us siblings believe we're his favorite." (Laughs)
When asked if Carmen is his favorite, Nards and his wife Carolina "Kay" Gozon Jimenez recounted an experience between father and daughter, when Carmen was only three years old. The baby girl was one day crying nonstop; Nards was then at home doing some work and wanted the daughter to stop. He carried the baby girl to the bathroom, placed her into the empty bathtub, closed the lights in that bathroom and left her alone there. Nards smiled to recall: "After that, there was no more crying. That's why she is my favorite."
Carmen said that, between their parents, father Nards is "more strict." What lessons did he impart to them? Carmen Jimenez Ong replied: "He always tells us 'hobby, hobby lang.' Treat your work as a hobby, do not be overly serious, so you won't be too exhausted. More than talking to share teachings, his life and work ethic taught us lessons. He is a role model for us, his children; he walks the talk. He works hard upon rising in the morning, at the office, after dinner. We grew up seeing him like that, so I thought work is the norm and emulated his dedication to work."
Nards Jimenez is also a collector of art, stamps and coins, and youngest child Carmen has imbibed his love for art. She shared that not only is Menarco Tower uniquely designed to be "the healthiest building in the Philippines" according to stringent international WELL standards, she plans to establish here "the first vertical art museum in the country showcasing Philippine contemporary art works from the 1990s to today on every floor."
When asked to comment on their tastes in art, Nards laughed and said: "We have different tastes. I couldn't understand the artworks she likes; mine are artworks with human figures."
Carmen Jimenez Ong added: "Of all the things our father taught us, the biggest lesson from Dad is the most important: putting God first is having an immutable source of strength."
To read the full article written by Wilson Lee Flores, visit of The Philippine Star.