24 Mar

Fascinating Women: Carmen Jimenez-Ong, CEO And Founder Of Menarco Development Corporation
---
Meet the woman who brought the Philippines and the whole of Southeast Asia its first WELL Gold-Certified building
---
Where do bright ideas come from?
We suppose you could travel to the world's beautiful places, both known and unknown. You could watch a movie, you could go for a walk, you could log your dreams, you could flip through a photo album, you could fall in love. You could look out the window of one of the many building top floors in Metro Manila and collect ideas from a cityscape whose outline at sunset spells out the stories of the thousands of residents that call a city home.
Or, as less people have done, you could look from within. You could be guided by faith and staunchly knowing you're meant to do something great. You could sit still and examine your own experiences, dissect your unfulfilled vision of an ideal society and wonder out loud: "What do I do to get things done?"
When it comes to Carmen Jimenez-Ong, CEO and founder of Menarco Development Corp., she admits to being the type to look within for solutions to problems on the outside. She believes in how invisible forces like intuition and good intentions have the power to yield very real, very tangible results, and with her most recent achievements, she proves that she's onto something good—that an industry like real estate and property development, even with its world populated by concrete, steel, wood, and glass, could benefit from a little more abstractness and imagination, from ambition that goes well beyond the tactile and physical.
After all, it was this perspective of hers that gave the Philippines and the entire Southeast Asia their first ever WELL Gold-certified building—the Menarco Tower that sits elegantly in the heart of Bonifacio Global City.
Of all the talented minds in design, architecture, engineering, and real estate to have ever helmed development projects in the country, it took a woman to bag the biggest honor of them all.
"I was reluctant, because I had little experience," Carmen begins.
She tells us about how she, then a small player in the industry, was pushed by a firm hand by her father, Menardo Jimenez, to level up her game. She didn't know much about the nitty gritty of real estate development, but her appetite for risk was stronger than the fear. Besides, the challenge, as big as it was, was right up her alley.
"I have always loved property. I am also a creative soul, so making something out of nothing is a past time I have always enjoyed, whether it be baking apple pie or painting or developing a space," she describes.
Her dad wasn't going to ease her into the shoes she needed to fill, either. He had his eyes set on the property in Bonifacio Global City that Carmen had purchased for the family, and he wanted the prime space to be her foray into the upper echelons in real estate.
Not many people have the stomach for such a responsibility, but that's what sets apart industry leaders that leave indelible marks versus those whose work is erasable and forgettable.
And so, Carmen got to work, or at least at first, her imagination did.
She wanted to build something great, that's true, but doesn't everybody? Many buildings around the metro are great in their own way, but the intention behind design is what developers often lack. Concentrating on the soul behind the structure eventually became the key to Carmen's success.
"Many years ago, I suffered an incessant cough. I was given medication, but what made it miraculously go away was clean, sea air. I am sensitive to my surroundings, and I intuitively realized that our environment has the power to heal or to hurt us," she explains.
"As I moved forward with life, I have built on this realization in my twenties and created spaces that uplift me. And I have seen, in turn, that others are also responsive to the place," Carmen adds.
The springboard for her first big project was born with these thoughts.
She was sure that would become the now iconic Menarco Tower would be built on the principle of putting people and planet before everything—"You Above All," as Menarco Development Corp.'s mantra reads.
"Humanity is at the forefront of our decision-making process, and we place people's well-being first… We are all connected, and the decisions we make that jeopardize our health or our environment eventually come back to bless us or to haunt us. So it is important that the very foundation of Menarco's existence respects life and what gives life," Carmen states.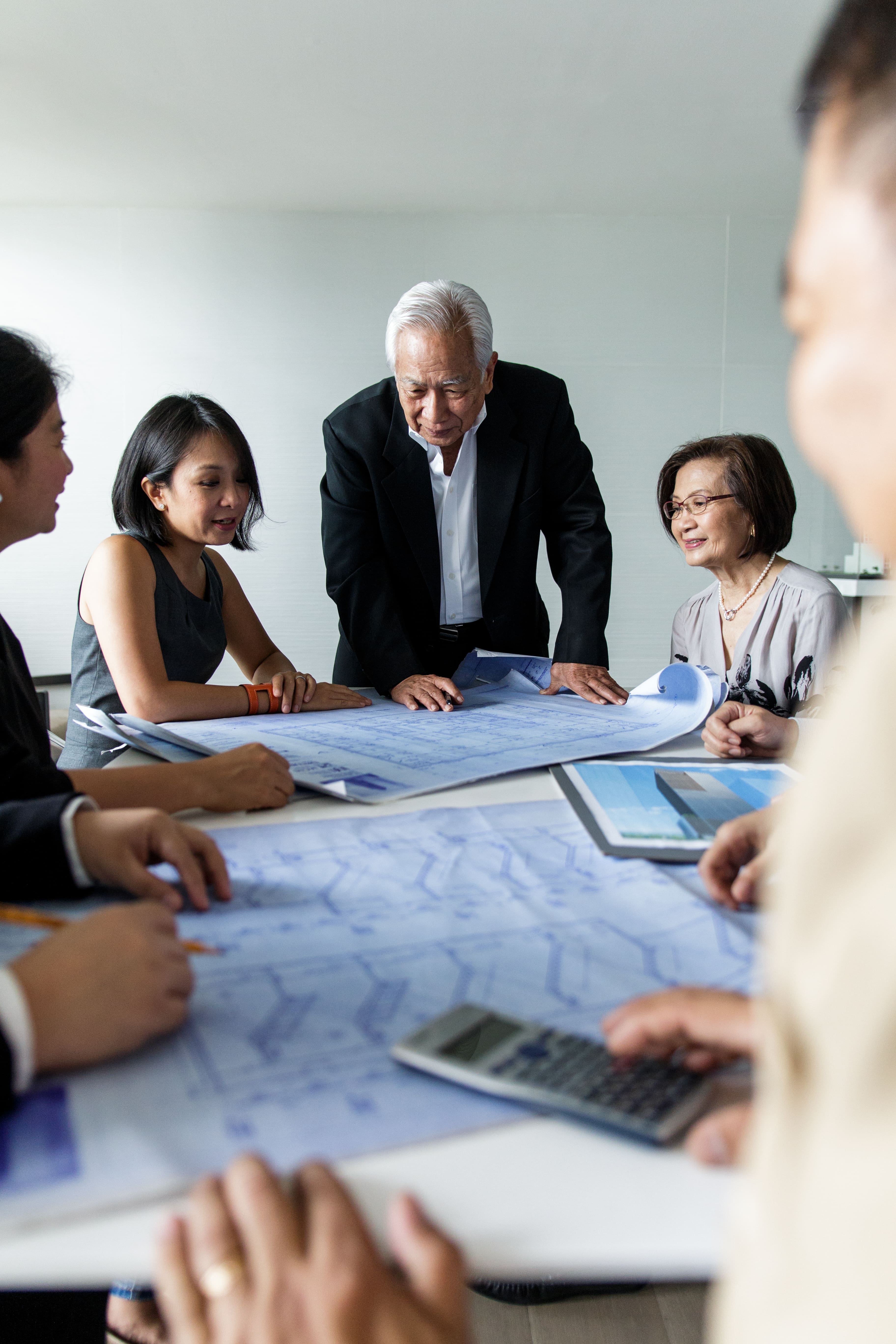 Four years—that's how long it took for Carmen to see floor after floor constructed, fixture after fixture to be installed, occupant after occupant to notice and feel the Menarco difference.
In the end, the Menarco Tower boasts of a collection of some of the most covetable design elements focused on sustainability and well-being formerly thought of as unachievable in a developing country like the Philippines. To name a few things, the Menarco Tower exceeds World Health Organization standards on potable tap water, has 98.7% of its spaces illuminated by natural light, offers an impressive array of wholesome food choices for employees, is ventilated by MERV13 filters to fight against air contaminants, includes a safe play space for children to lessen employees' childcare-related stresses, has a fire escape that doubles as a therapeutic art gallery, and beautiful outdoor spaces for anyone who wishes to take open-air breaks.
"I truly believe in balance, wellness, health, and inner transformations of the soul — more than the outside glamour and glitz," she reveals. Long-term is also a preference of Carmen's; invest in something that will do good for years and years to come, rather than enjoy immediate gratification that fulfills the desires of only a few.
In addition to these unique features, Carmen explains that she "worked with international consultants to look into Menarco Tower's resilience. It was important to me to build intelligently— for the building to withstand typhoons and earthquakes, for example. It all goes back to my sense of stewardship."
You would never think that the development of the Menarco Tower was led by someone who was learning about construction one step at a time along the way. It truly is the feat of an expert, but perhaps this marks a turning point for the kind of "expertise" that we value in our professional and industry leaders.
In and outside real estate, being equipped with a set of industry/job-specific skills is the most important thing in your arsenal—but is it time to reconsider that being the best at something at technical level, should be paired with the expertise in bending and remolding the limits of what can be achieved? Should being able to dream bigger and better and wanting the impossible to happen be skills deserving of praise, too?
Because anyone can learn the ins and out of construction and design, but consistently pushing the envelope of what can be done alongside that, in the way that Carmen did? Now that's an expertise not possessed by many.
"In the early days in Menarco, I had to earn my stripes by gaining the trust of the suppliers and contractors. As a woman, it was quite challenging. I was very young in my late thirties [and] very inquisitive," Carmen recalls.
"I was eager to learn and they politely shared their knowledge. I gathered so much wisdom from all my mentors," she adds.
And while it's easy to think of how a woman visiting a construction site and calling the shots is somewhat still unheard of, you better believe that it's becoming more and more commonplace; women taking in more leadership roles in traditionally male-dominated industries is a trend Carmen is a part of, one that's likely here to stay with women like her paving the way.
Ultimately, Carmen believes in the power of complementary roles. She's glad to see Filipinas claiming their right to better work opportunities and releasing themselves from obsolete gender-based restraints, but this in no way means that men are getting the boot.
"It should not be a contest," Carmen tells us.
"[It is] not an 'or' but an 'and.' I think men and women were created to complement each other, and while gender norms come into play, it is crucial to know that we can co-exist and support each other in our life's journey—no matter what that journey may entail, whether we behave within the norm or outside of it. It's not one or the other. Gender equality is really for both men and women," she elaborates.
She empowers everyone in her team equally, looking at the quality of their work and nothing else. Man or woman, if you stand alongside her in your commitment to a job well done, that's all that matters to her.
"I empower people by allowing them to take their own set of risks, by giving guidance and wings. I see that the good ones really rise to the challenge, and my best people never cease to impress me!" she says.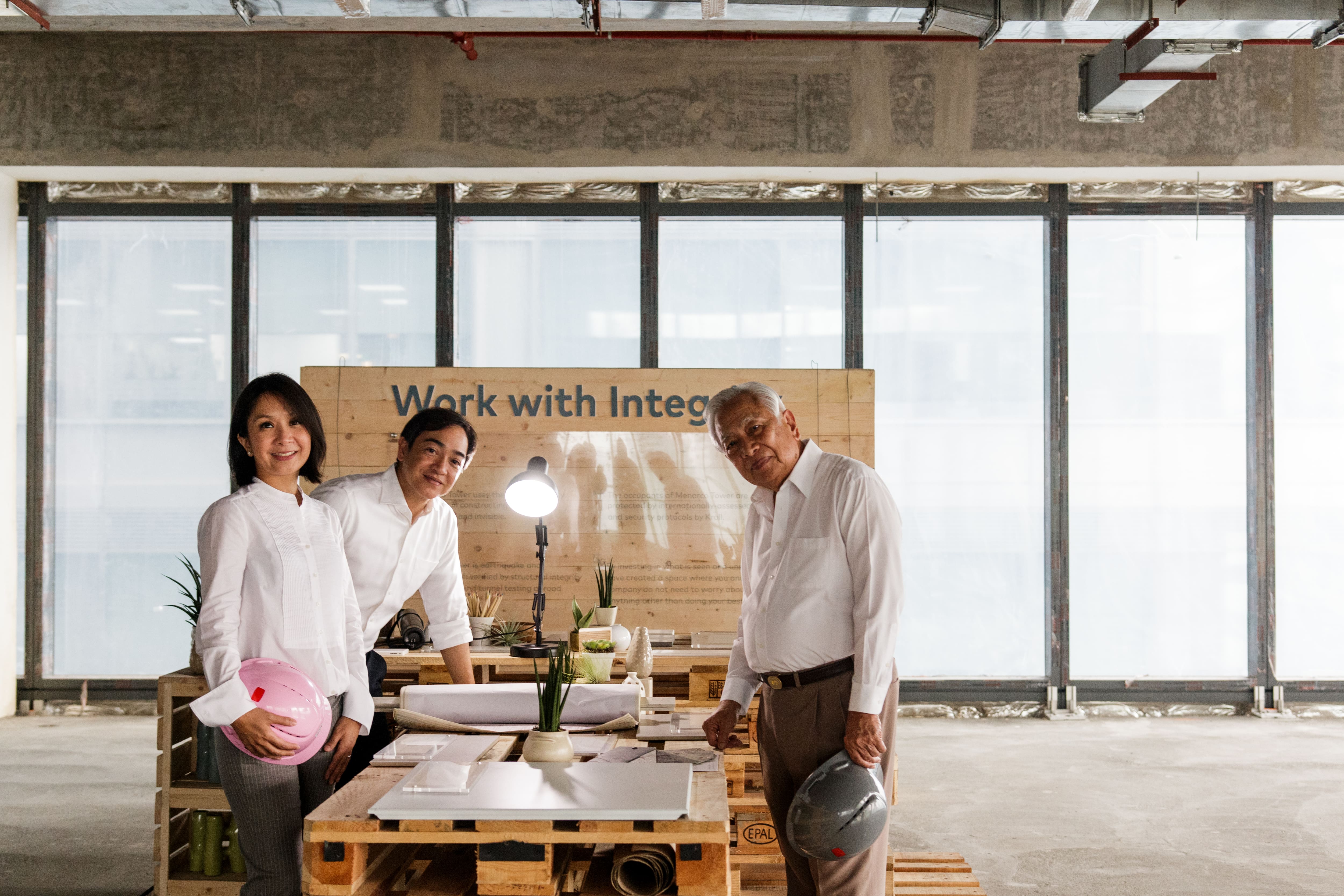 In her own industry, Carmen believes in the idea that women are able to bring something to the table that men can't.
There are things that come naturally to women that shape their ideas, things that stem from the traditional female duties of nurturer and mother—proof that gender roles aren't always destructive and useless in our modern world.
"As nurturers and mothers, we normally inject bits of what we would do for our own spaces and for future generations," Carmen reflects.
She also points out how in the Philippines, specifically, the outlook is positive for women seeking to secure top positions in the best-performing companies. The country has one of the smaller gender-based pay gaps in the world, and its young women are showing a drive to succeed at earlier ages in comparison to their male counterparts as evidenced by higher graduation rates among girls than boys. The future, indeed, is female.
"A soulful woman sees with both her head and her heart. We feel and see beyond the obvious. Women bring empathy, compassion, love, and humility into the construction industry," she says.
Translating these feelings into the driving forces behind the Menarco Tower, Carmen explains that the project was definitely an act of stewardship. Just as a mother might make sacrifices and make certain investments to secure her child's future and protect their well-being, so did Carmen with her first major development and the people who proudly call it their place of work.
"The building is not mine. We created it to serve our tenants. We want them to work well, to be productive, and to know that it has been designed to withstand natural disasters. [There is] nothing to worry about when you work in Menarco Tower," she beams.
As Carmen makes comparisons between loving motherhood and professional success, she remembers an exchange she had with her own mother as a student.
"While studying in America, my mom had told me that my size (I was a petite child) did not matter, and that a dime was smaller but worth more than a large nickel. My classmates towered over me, but I always did my best and outdid myself. I never competed with others, it was always me with myself," she recalls.
She never forgot these words and they played on cue in her mind every time a task she faced seemed insurmountable. They repeated themselves up until the time Menarco Tower became her life's focus.
"Even when consultants were saying it would be difficult (the WELL certification had never been achieved in the Southeast Asia, much more a third world country like the Philippines), I was undeterred," Carmen shares.
In the end, Carmen and her team achieved something no less than historical. With the values she carried in her heart, she was able to rally others to believe in what she saw—despite its intangibility.
" Today, our efforts in putting humanity first have paid off and have put us in the spotlight for our forward thinking and willingness to invest in what matters—even if it is unseen. My team and I work hard to be a trusted real estate developer," Carmen says.
Only two buildings in the world have achieved the WELL Health-Safety Rating. The first was the Yankee Stadium in New York City, and the second, The Menarco Tower, right here in Manila, Philippines.
Aside from the WELL Gold Certification, the Menarco Tower is also LEED Gold Certified, and has won numerous local accolades, too.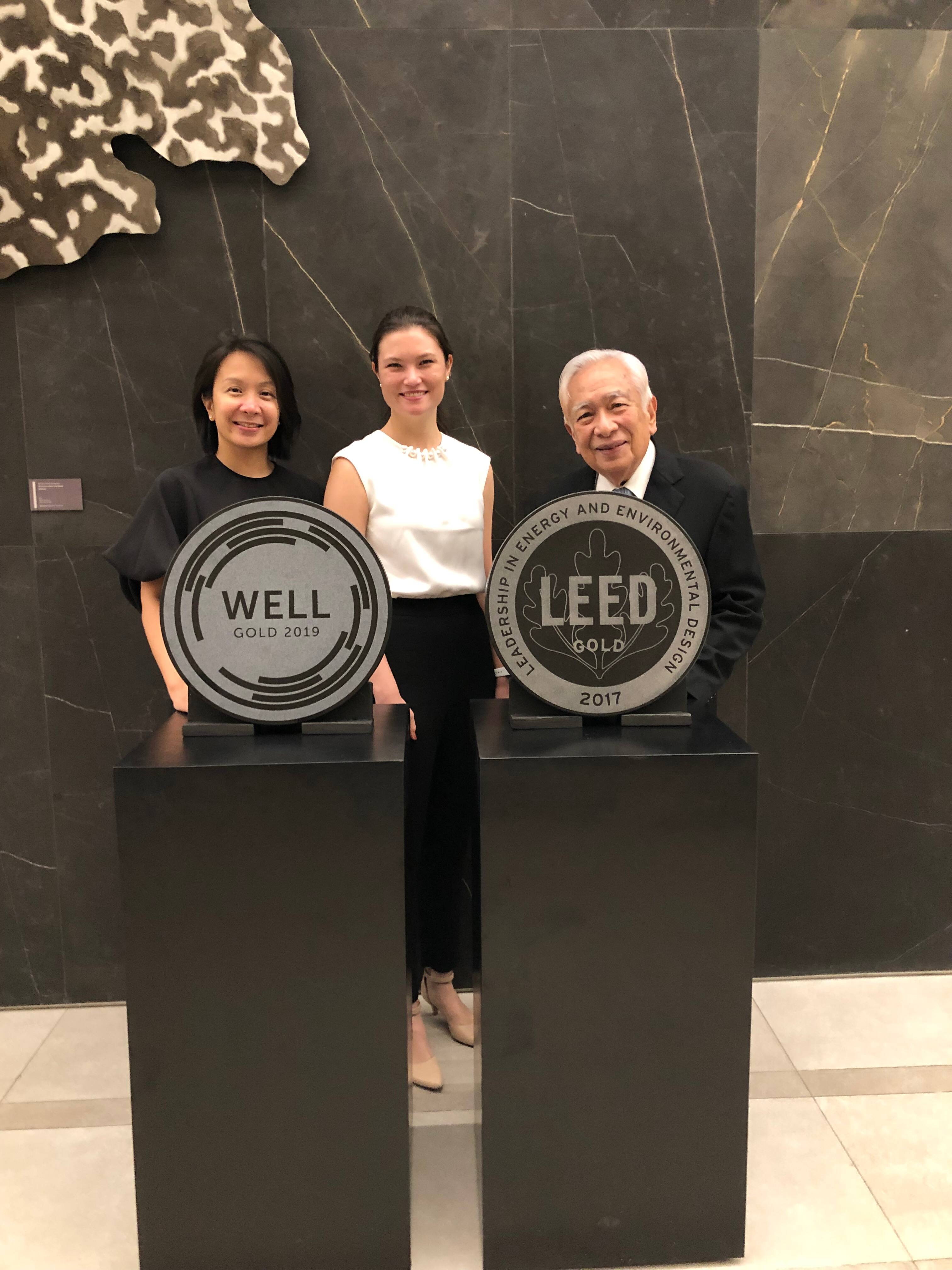 But we cannot discuss Carmen's success without mentioning her faith; the Menarco exec attributes much of her success to God, a god that provides and brings the right people into our lives when we need them most.
Perhaps, it's this faith of hers that's the same faith she has in her vision for a better future achieved by thoughtfully constructed spaces. Though both are invisible, both have unlimited power.
"After prayer and committing my plans to the Lord, I take leaps of faith, knowing that if it is His perfect will for me and our company, God will provide the ability, the people, the resources, and the energy," Carmen assures.
The Menarco Tower is the first of many more projects to come forth from Carmen's mind.
As we patiently wait for what's to come next, she takes the time to inspire women hoping to do and be more, just like she did:
"Life is not perfect. Our time is limited. So allow yourself to be free to do what you believe in and what calls you. You were created for a purpose, so when you feel the strong tug, listen to yourself. Then, pray. Commit your plans to the Lord, and allow Him to direct your path, and He promises that you will succeed. Have faith in our big God, in the universe, and embrace what's next!"

As Carmen searches for her next bright idea, she might be looking out windows of her own making.
She could be assessing the world through one of the windows of the Menarco Tower, high above a neighborhood whose residents' lives are made better by her dreams and hard work.
But even so, even with a breathtaking view of a city, the window to her soul is still what provides the clearest, richest, most beautiful view of them all.
---
Written by: Sarah de los Reyes, posted at Metro.style