06 Sep

Menarco Tower receives the WELL Gold certification plaque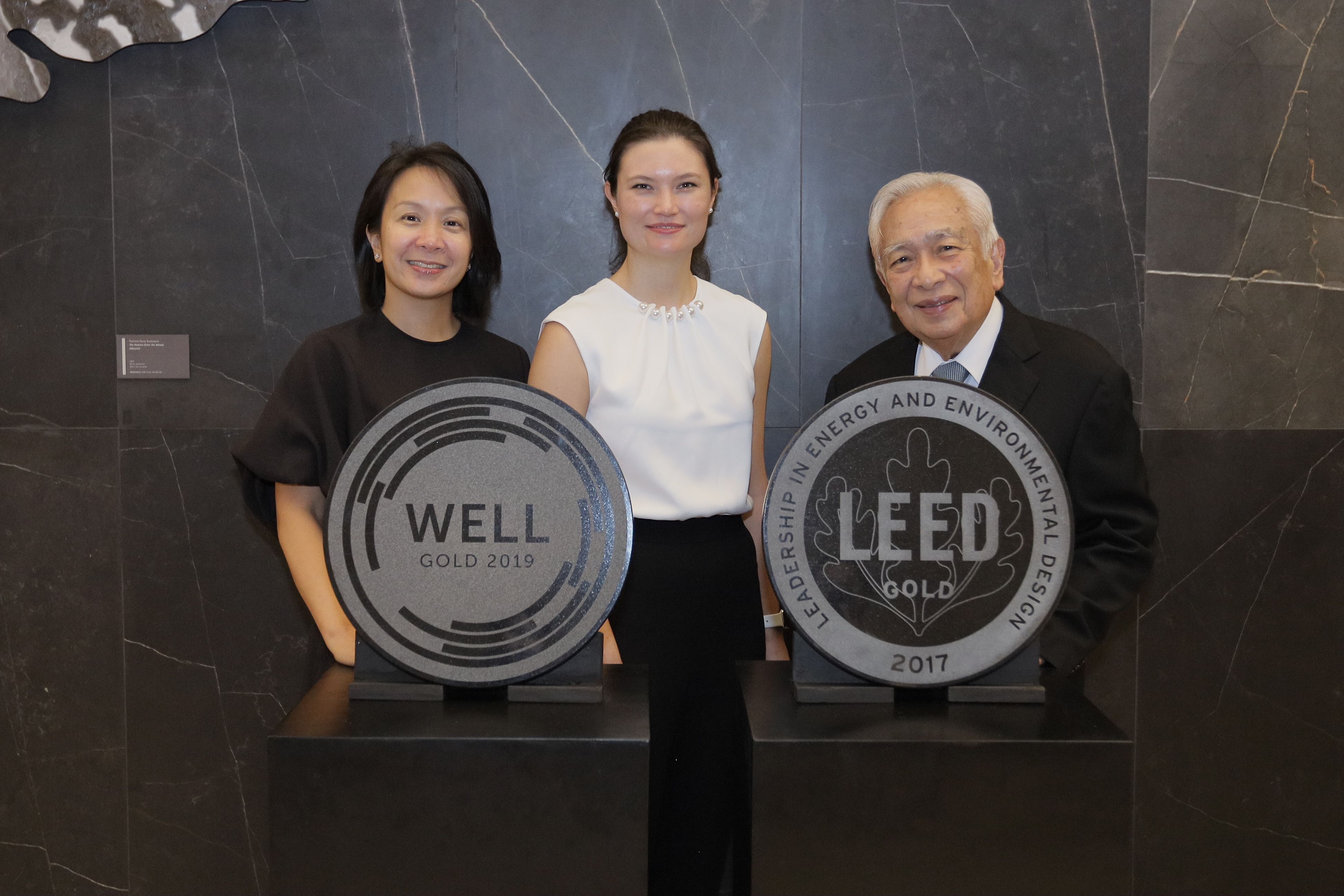 The "healthiest building in the Philippines" has finally received its WELL Gold plaque from the International Well Building Institute (IWBI) Asia. The first office building project of Menarco Development Corp., Menarco Tower was recently honored at its food hall at the 32nd street tower in Bonifacio Global City.
IWBI Asia director of business development Samantha Allen handed over the official certificate to Menarco Development Corp. founder, CEO and PeopleAsia 2019 "Women of Style and Substance" awardee Carmen Jimenez-Ong during the ceremony. Carmen is credited for bringing in the concept and creating the Menarco Tower philosophy. The certification conferred on Menarco Tower reaffirms the building's as well as Carmen's efforts to create office spaces that are conducive for work, focusing on the employees' well-being and environmental consciousness above all else
"It makes good business sense to invest on the welfare of occupants in an office building. The reality is that we spend more hours in our offices on a five or six-day work week," Carmen said. "This should make us think: how can we make those precious hours more productive and mentally and physically sound for everyone?"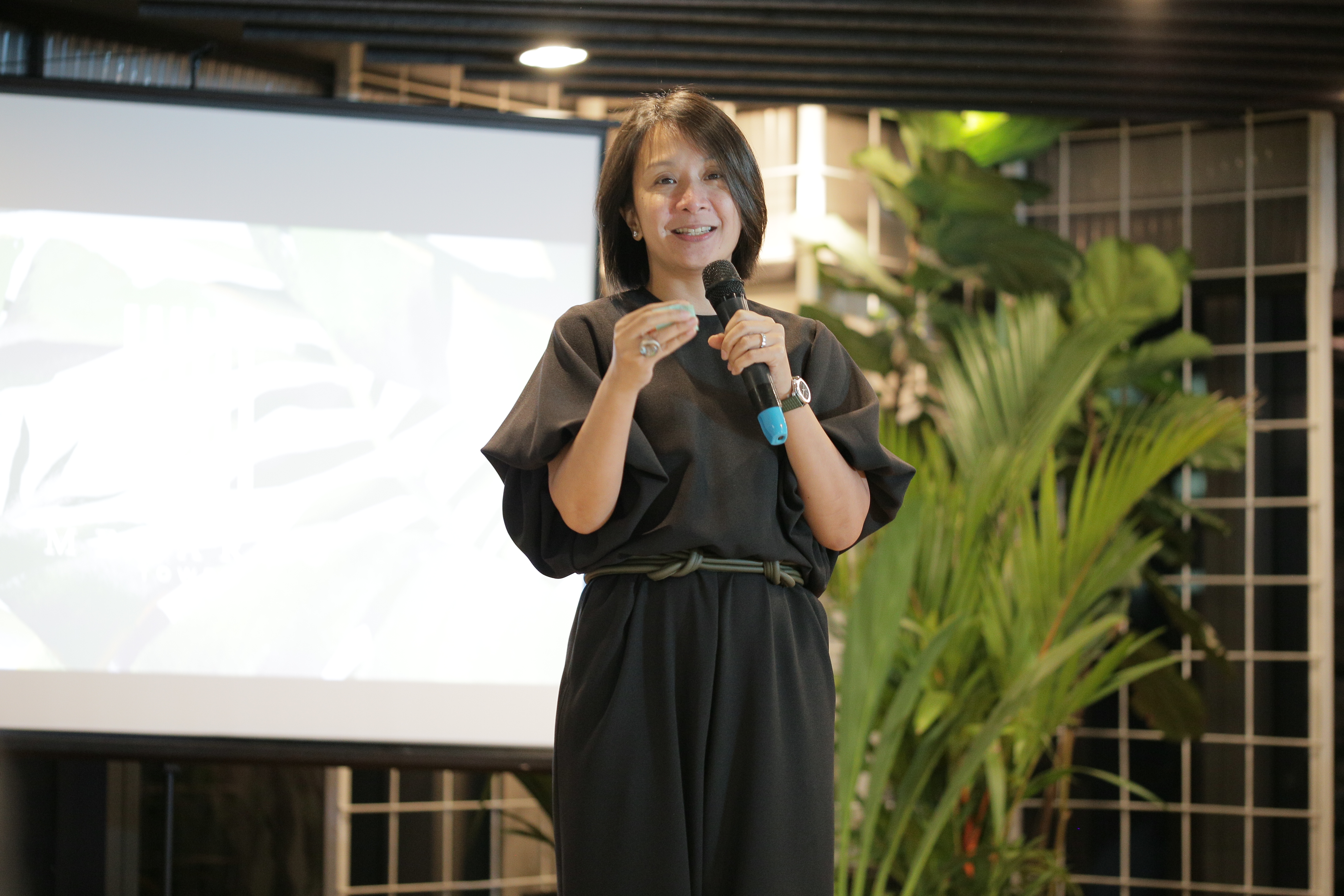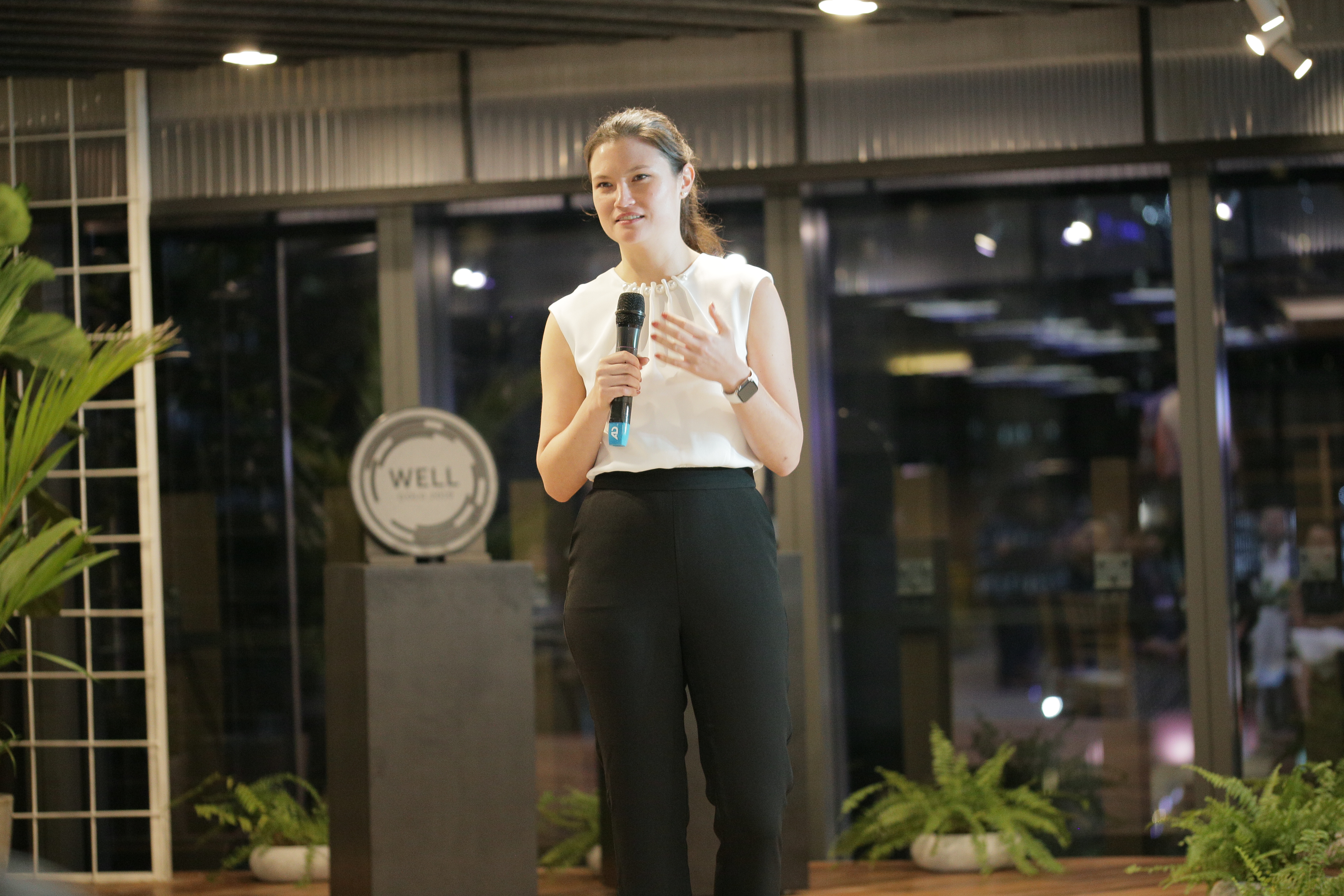 The WELL Building Standard is a global tool that measures and monitors the health and well-being of buildings and its occupants. It also certifies buildings according to verified and measurable financial outcomes of building tenants, as a result of their respective employees' productivity in terms of "presenteeism," medical costs and task efficiency, among others.
A WELL scorecard is based on seven concepts, namely optimal indoor air quality, safe and clean water for various uses, availability of fresh wholesome foods for better nourishment, specialized lighting and illumination systems, availability of fitness features and components, comfortable indoor environment and optimum features that nurture health for the mind. And Menarco Tower passed all of them.
Apart from this, Menarco Tower is certified LEED Gold and recognized as the "Best Green Development" at the 2016 Philippine Property Awards. Some of Menarco Tower's notable WELL-centric features and facilities include filtered air circulation, ambient music and natural light in fire staircases, healthy food choices in the food hall and drinkable tap water. A vertical museum will also be completed soon, which is meant to "house the best of Philippine contemporary art."
As a pioneering building for wellness, the tower is definitely turning heads, even Carmen would say so. During her PeopleAsia WSS interview, Carmen shared that what separates this venture from the rest is that she entered the real estate business with "a lot of love." Unselfish and kind, the founder and CEO said that it all comes down to just caring about other people. "Whatever it is we create, we want to make sure that the people in it are happy and feel very supported," she shared.
She also emphasizes starting everything with a "why."
"I sincerely believe in meaning, deeply. I think that, because I am that, I inspire by being authentic to myself, being collaborative. I'm a courageous boss in the sense that even if it's never been done before, I won't take no for an answer," Carmen concluded. "This whole building is evidence of that."
This article written by Brylle Suralta of PeopleAsia.
.